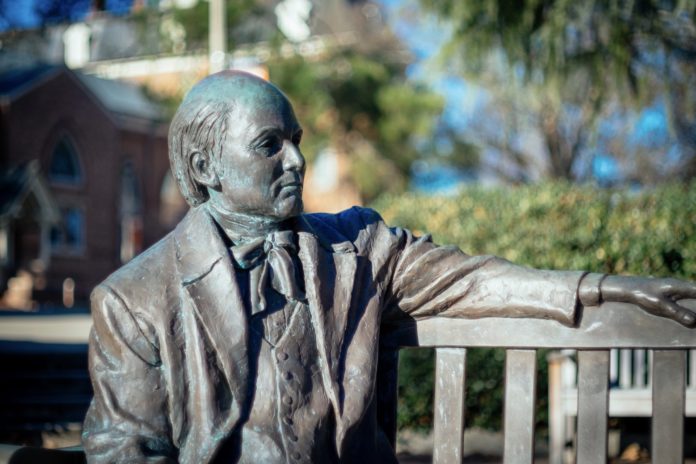 ATLANTA — Mercer University's Board of Trustees today approved a $185.4 million operating budget for next year, a $4 million, or 2.3 percent, increase over the current budget. Tuition for Mercer's undergraduate programs will increase by 3.48 percent. Last year's increase for Macon undergraduate programs was 2.9 percent, compared with increases of 6.5 percent in 2008, 6.8 percent in 2007 and 7 percent in 2006. Tuition increases for graduate and professional programs range from 1 percent to 4.4 percent.
"We continue to hold our tuition increases to a level far below the historical trends for colleges and universities over the last decade," said Mercer President William D. Underwood. "The economic environment, while improving, still poses challenges for our students and their families. The University must remain sensitive to those challenges while finding innovative ways to continue delivering the high-quality programs and services that our students deserve and expect."
Meeting for the first time on Mercer's Cecil B. Day Graduate and Professional Campus in Atlanta, the board also approved a new undergraduate global health studies concentration in the College of Liberal Arts.
The program will address the health of global populations and communities through instruction, service and community-based research. It will provide graduates with the skills to analyze factors underlying domestic and international health challenges and to combine research and service experience with the ability to make difficult social choices, to devise solutions to individual and population-wide health problems, and to implement disease-prevention strategies.
"The Global Health Program should be extremely attractive to undergraduate students, and it speaks to some of the most important problems in our world," said Mercer Provost Wallace L. Daniel. "Interdisciplinary in its focus and appeal, the program ultimately will draw on faculty expertise in our schools of medicine and business, as well as the College of Liberal Arts."
About Mercer University
Founded in 1833, Mercer University is a dynamic and comprehensive center of undergraduate, graduate and professional education. The University enrolls more than 8,000 students in 11 schools and colleges – liberal arts, law, pharmacy, medicine, business, engineering, education, theology, music, nursing and continuing and professional studies – on major campuses in Macon, Atlanta and Savannah and at three regional academic centers across the state. Mercer is affiliated with two teaching hospitals — Memorial University Medical Center in Savannah and the Medical Center of Central Georgia in Macon, and has educational partnerships with Warner Robins Air Logistics Center in Warner Robins and Piedmont Healthcare in Atlanta. The University operates an academic press and a performing arts center in Macon and an engineering research center in Warner Robins. Mercer is the only private university in Georgia to field an NCAA Division I athletic program. For more information, visit www.mercer.edu.
–30–