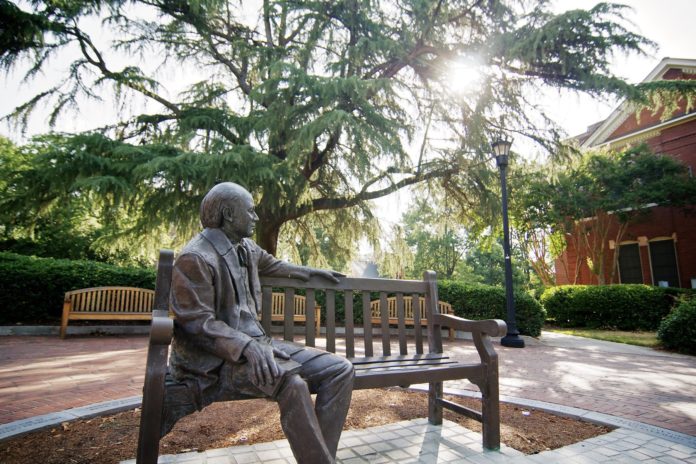 The Georgia Association of Black Women Attorneys (GABWA) recently announced that Judge M. Yvette Miller, CLA '77 and LAW '80, is the 2013 winner of its Leah Ward Sears Award for Distinction in the Profession.
Judge Miller was appointed to the Georgia Court of Appeals in 1999, when she became the first black woman on the court. In 2009, she was unanimously selected by her fellow judges to serve as Chief Judge. She is currently serving her third term on the court as a presiding judge.
"Judge Miller's exemplary career, first as a trial lawyer and now as an appellate judge, serves as a model for others to follow," Jacqueline Bunn, GABWA President, explained. "GABWA is elated to recognize such a dynamic jurist. Judge Miller is a trailblazer whose indomitable spirit and drive prove that, with hard work and perseverance, you can achieve any goal."
The Founders Awards were established in 2006 to recognize the accomplishments of women and organizations that embody the mission of GABWA and the legacy of its founders: Former Chief Justice Leah Ward Sears, Judge Bensonetta Tipton Lane and Judge Barbara A. Harris. The Leah Ward Sears Award for Distinction in the Profession award recognizes those who have made an outstanding contribution to the advancement of black women in the legal profession.
Judge Miller has managed a private law firm in Jesup, Ga., worked as a female prosecutor for the Fulton County District Attorney's office and represented the Metro Atlanta Rapid Transit Authority (MARTA) as senior in-house litigation counsel. In 1989, she became an administrative law judge with the State Board of Worker's Compensation.
Judge Miller received her bachelor's and juris doctor degrees from Mercer University in 1977 and 1980, respectively. She received a Distinguished Alumnus Award from Mercer University's Walter F. George School of Law in 2010. Additionally, Judge Miller holds a master's degree in law from the University of Virginia.
Judge Miller and the other Founders Award winners will be honored on July 20 at the GABWA and the GABWA Foundation's annual fundraiser, the Glitter Gala and Auction. The event will be held at the Ritz-Carlton Atlanta. For more information, visit www.gabwa.org.