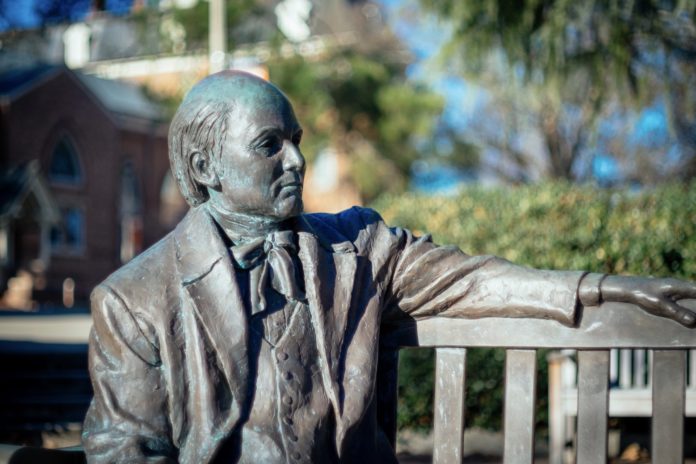 MACON, Ga. – It pays to be organized – especially when communicating important health information such as one's medical history and list of current medications with physicians and other health care providers. To make this task easier and more effective for patients and clinical staff, Mercer Medicine developed the Rx Med List card to help patients easily organize and keep track of the medications they take on a daily basis.
"The Rx Med List card is a simple, yet powerful communication tool for our patients and their health care providers. The card helps our nurses and physicians know the medications a patient is taking while helping the patient to be more aware of their medications and why they are taking them. Plus, in the event of a medical emergency, our patients will be able to provide a current medication list to emergency responders, thus eliminating any delay in care and hopefully prevent any adverse drug interactions," explained Tara Poole, director of marketing for Mercer Medicine.
The Rx Med List card includes space for patients to list the names of medications – both prescription and over-the-counter – and the dosages, as well as any vitamins, dietary and/or herbal supplements they are taking, and why and how often they take them. There is also space to record the dates of common immunizations, any medical conditions or allergies, emergency contact information, names of physicians and pharmacies, and the location of an advanced directive, if available.
According to the Centers for Disease Control and Prevention (CDC), adverse drug events are a serious public health problem because an estimated 82 percent of American adults take at least one medication daily and another 29 percent take five or more. In addition, approximately 700,000 emergency department visits each year are caused by adverse drug events. The CDC predicts the number of adverse drug events to increase as new medications are developed, older medications are used differently, and more medications are used for disease prevention.
Mercer Medicine Rx Med List cards are available for free at Mercer Medicine clinic locations in downtown Macon and on the Mercer University campus or by calling (478) 301-2528.
About Mercer Medicine
Mercer Medicine is the multi-specialty physician group practice operated by the Mercer University School of Medicine. Staffed exclusively by faculty physicians with the School of Medicine, Mercer Medicine uses the latest health care innovations, treatments and procedures to provide advanced primary and specialized care to patients throughout Central Georgia. Mercer Medicine physicians are board-certified in family and/or internal medicine and specialize in cardiology, critical care medicine, endocrinology, gastroenterology, infectious disease, nephrology, psychiatry and behavioral science, pulmonology, rheumatology and sports medicine. Backed by the academic resources of Mercer University, Mercer Medicine physicians also conduct groundbreaking clinical research in their specialized fields of study. Mercer Medicine currently employs more than 45 faculty physicians at clinic locations in downtown Macon and on the Mercer University campus. For more information about Mercer Medicine and its physicians, please call (478) 301-2528.
About Mercer University
Founded in 1833, Mercer University is a dynamic and comprehensive center of undergraduate, graduate and professional education. The University enrolls more than 8,300 students in 12 schools and colleges – liberal arts, law, pharmacy, medicine, business, engineering, education, theology, music, nursing, health professions, and continuing and professional studies – on campuses in Macon, Atlanta and Savannah – and four regional academic centers across the state. The Mercer Health Sciences Center, launched July 1, 2012, includes the University's medical, nursing, health sciences and pharmacy schools. Mercer is affiliated with four teaching hospitals – Memorial University Medical Center in Savannah, the Medical Center of Central Georgia in Macon, and The Medical Center and St. Francis Hospital in Columbus. The University also has educational partnerships with Warner Robins Air Logistics Center in Warner Robins and Piedmont Healthcare in Atlanta. It operates an academic press and a performing arts center in Macon and an engineering research center in Warner Robins. Mercer is the only private university in Georgia to field an NCAA Division I athletic program. www.mercer.edu