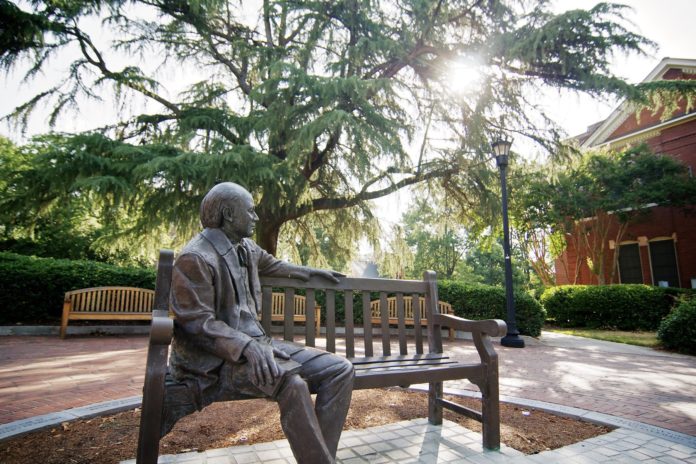 MACON – As part of the ongoing commemoration of the 50th anniversary of Mercer University's integration, the Department of Sociology will welcome Emory University Ph.D. candidate Marisela Martinez-Cola for a lecture, March 20, 7 p.m., in Science and Engineering Building Room 110.
The lecture is titled "The Bricks before Brown: Exploring the Multi-Racial Contributions to School Desegregation." The event, which is free and open to the public, is co-sponsored by the Mercer Lyceum, which is organizing events this year under the theme "Racial Justice in America: Where Are We Now?"
Cola has a B.A. in African American studies and psychology from the University of Michigan and a J.D. from Loyola University Chicago School of Law. Her research interests include stratification; race, class and gender; culture; and comparative historical sociology.
Her current research, which she will present in her lecture, involves a comparative historical case study of the school desegregation movement in the U.S. Drawing from multiple academic disciplines, Cola is working to construct a more inclusive and multiracial narrative of the movement by comparing how race, class and gender were treated across four distinct court cases with four different plaintiffs. Those cases include: Brown v. Board of Education (1954), Mendez v. Westminster (1947), Jones v. City of Ketchikan, Alaska (1929) and Tape v. Hurley (1885).
For more about the University's commemoration of the 50th anniversary of its integration, visit 50th.mercer.edu.
About the Mercer Lyceum
The Mercer Lyceum, "where civil discussions happen in an uncivil society," is an effort to help coordinate existing University lectures and events, as well as new ones, around a single theme. The Lyceum allows for more in-depth discussions, and, organizers hope, more in-depth learning, while helping to create new partnerships among the many disciplines and schools on Mercer's campuses. The Lyceum has been approved for four years, including two biennial cycles focusing on a single theme. The first theme was "Rebuilding Democracy" and ran from fall 2011 to spring 2013. The current theme is "Racial Justice in America: Where Are We Now?" and began in fall 2013.