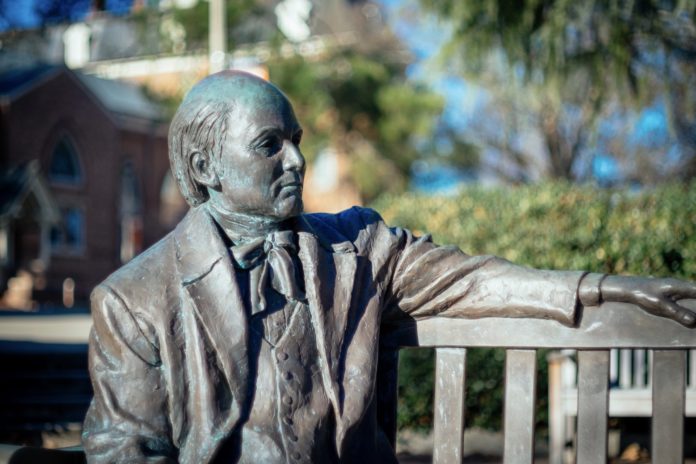 WARNER ROBINS – Mercer University's Penfield College on Sept. 28 kicked off its second Executive Leadership Development Program for the 78th Air Base Wing at Robins Air Force Base.
Working closely with Lt. Col. Jonathan Townsend and Maj. Paul Griffith, Penfield's Department of Leadership Studies customized an accelerated, interactive 14-module program to be delivered over the course of 12 weeks both on Mercer's campus and on the base.
"Participants gain greater self-awareness through reflection, enhance their leadership skills as identified in a Leadership Practices Inventory, and utilize the skills and knowledge to impact self, work and the greater community," said Dr. Lynn Clemons, associate professor of organizational leadership and chair of Penfield's Department of Leadership Studies.
Learning modules focus on modeling the way, inspiring a shared vision, leading as service, communication, challenging the process, conflict resolution, managing generations and enabling others to act, among other topics.
Those who complete the program receive a Certificate in Leadership Development from the University having developed a personal leadership philosophy and having identified projects to be implemented on behalf of their unit.
"The program will, through a system of performance expectations and measurable results, make it possible for employee growth," said Dr. Clemons. "The aim is to improve well-being of the participants, increase communication with others and raise accountability to the organization. The overarching goal is to build an effective leadership team for civilian and military personnel."
About Penfield College
Mercer University's Penfield College, established as the College of Continuing and Professional Studies in 2003, is committed to serving post-traditional learners. Undergraduate, graduate and certificate programs are offered to adult learners seeking professional advancement into leadership roles in and beyond their communities. Penfield's programs provide students with distinctive, multidisciplinary experiences that integrate theory and practice. In addition to providing general education and elective courses for various colleges and schools at Mercer, Penfield offers degree programs in areas including technology, public safety, public and human services, leadership and administration, healthcare and liberal arts. Programs are offered on Mercer's campuses in Atlanta and Macon, as well as Regional Academic Centers in Douglas County and Henry County, and online. To learn more, visit penfield.mercer.edu.