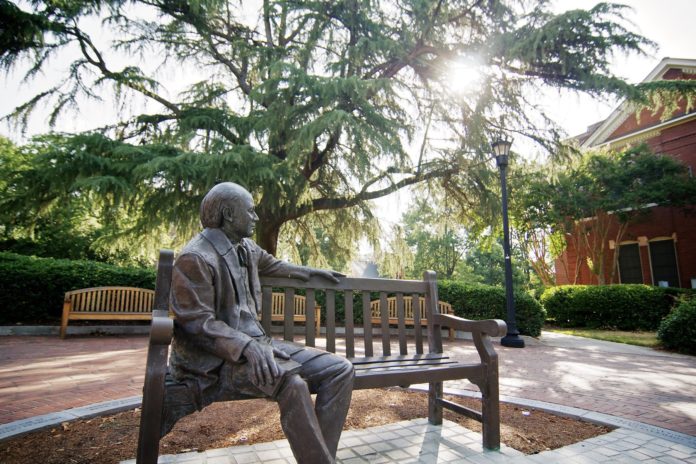 ATLANTA —Tift College of Education of Mercer University will host the Southeast Regional Conference for the Society for Values in Higher Education, March 8-10.
Programs will be held in Wooten Auditorium on the University's Atlanta campus, 3001 Mercer University Dr., located off I-85 at the northeast perimeter.
The conference will focus on topics surrounding its theme, "Identity and Conflict," and will cover subjects on gender and sexuality, as well as racial, ethnic and religious identities. All presentations are free and open to the public.
Sessions will start at 7 p.m. on Friday, March 8, with a keynote address titled "Putting Helen Back in Hellenism: Where Identities Collide," by Louis Ruprecht, Ph.D., visiting assistant professor, Mercer's College of Education. The three-day event will also include presentations from faculty of Southeastern Louisiana University, University of Tennessee, Georgia College and State University, University of Georgia, Michigan State University and Spelman College.
The Society for Values in the Higher Education is a fellowship of teachers and others interested in ethical issues, such as integrity, diversity, social justice and civic responsibility, facing higher education and society.
For more information about the conference, contact Lou Ruprecht at (678) 547-6468 or view the Conference Announcement on the Tift College of Education web site.
Founded in 1833, Mercer is a 7,300-student, comprehensive, Baptist-affiliated university. The University includes the College of Liberal Arts, the Eugene W. Stetson School of Business and Economics, the Tift College of Education, the School of Engineering, the Walter F. George School of Law, the School of Medicine, Georgia Baptist College of Nursing, the Southern School of Pharmacy and the James and Carolyn McAfee School of Theology.
Mercer University has campuses in Macon and Atlanta, as well as four extended education centers located in Douglas County, Covington, Griffin and Eastman. The University also operates the Mercer Engineering Research Center in Warner Robins and the Mercer University Press in Macon. For the past 12 years, U.S. News & World Report has ranked Mercer among the leading universities in the South.
—30—