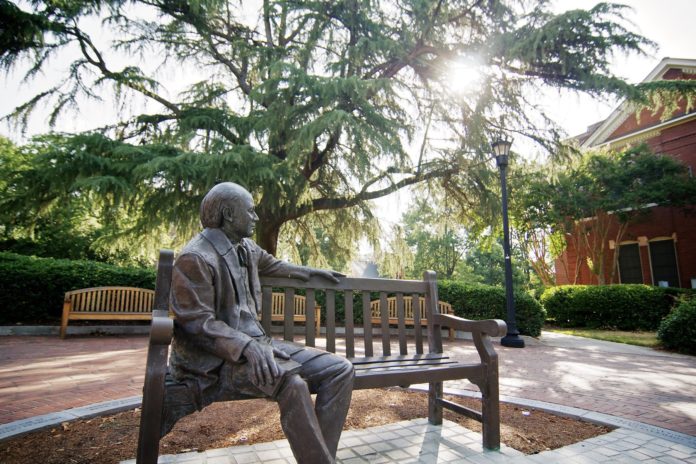 ATLANTA – Mercer University's Eugene W. Stetson School of Business and Economics in Atlanta will hold an open house on its Executive MBA and Evening MBA programs from 6 to 8 p.m., Thursday, April 4, at the J.W. Marriott at Lenox Square.
Participants will have the opportunity to talk with faculty members, alumni and students and will hear an overview of the different benefits of the two graduate programs.
Mercer's Executive MBA Program has a limited enrollment and is designed for individuals with seven or more years of business experience. With an alternating weekend class schedule, the program has a global focus and includes a 10-day business studies trip to Europe, Asia or Latin America to learn how businesses operate in other countries.
The University's Evening MBA Program offers flexibility that allows classes to fit into a busy work schedule. The once-a-week classes are offered in eight-week sessions, making it possible for students to earn the master's degree in two years by taking only one course per session.
The Stetson School of Business and Economics is located on Mercer's Cecil B. Day Graduate and Professional Campus, just off I-85, one exit inside the northeast perimeter. This spring the School will move into a new state-of-the-art academic facility, offering the latest in learning technology.
To sign up for the open house, call Mercer's School of Business and Economics at (678) 547-6417 or visit the Web site at www.mercer.edu/ssbe.