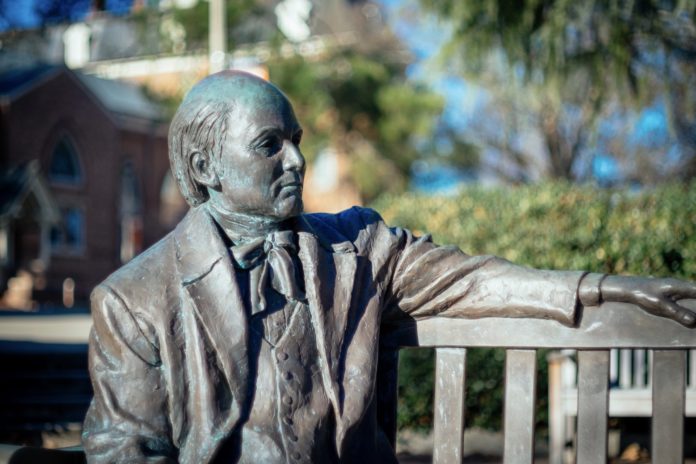 ATLANTA — Mercer University will hold commencement ceremonies on Saturday, May 5, for nearly 200 future health care professionals in pharmacy and nursing at its Cecil B. Day Graduate and Professional Campus, 3001 Mercer University Drive, Atlanta. The two ceremonies are the first of 10 the University will hold in May as more than 1,500 students graduate from its 11 schools and colleges.
At 9 a.m., the College of Pharmacy and Health Sciences will graduate more than 140 students. The 104-year-old pharmacy college will confer 142 Doctor of Pharmacy degrees, three Ph.D. in Pharmaceutical Science degrees and one Doctor of Pharmacy and Doctor of Philosophy degree.
Roger L. Williams, M.D., will deliver the commencement address. Dr. Williams is the executive vice president and chief executive officer of United States Pharmacopeia (USP), the official public standards-setting authority for all prescription and over-the-counter medicines, dietary supplements, and other healthcare products manufactured and sold in the United States. He also serves as chair of the Council of Experts, USP's scientific standards-setting body.
A board certified internist and clinical pharmacologist, he was trained at Oberlin College and the University of Chicago School of Medicine. He served in the United States Army, which included time conducting anti-malarial drug research at Walter Reed Army Institute of Research. He was a faculty member at the University of California, San Francisco, between 1977 and 1989, and then worked at the Food and Drug Administration between 1990 and 2000. The author or co-author of more than 200 reports, he has published books on clinical pharmacology and regulatory science.
At 12 p.m., 47 students will graduate from Georgia Baptist College of Nursing. The oldest nursing program in the state, the 105-year-old Georgia Baptist College of Nursing will confer 44 Bachelor Science in Nursing degrees and three Master of Science in Nursing degrees.
Kerry Gough, a member of Georgia Baptist College of Nursing Board of Visitors and retired district manager with Travelers Insurance Co., will deliver the commencement address to graduates. Mr. Gough has provided extensive leadership to Baptist organizations. At First Baptist Church of Augusta, Ga., where he has been an Adult Sunday School teacher for 31 years, he serves as vice chair of deacons and deacon chairman-elect.
He has been a board member of The Christian Index, the Georgia Baptist Health Care System, Georgia Baptist Health Care Foundation, the Georgia Baptist Medical Center, Meriwether County Baptist Medical Center and the Associated Baptist Press. Formerly a member of the governing board, he is currently a member of the Board of Visitors of Georgia Baptist College of Nursing. He holds a bachelor's degree in business from Mississippi College.
About Mercer University:
Founded in 1833, Mercer University is a dynamic and comprehensive center of undergraduate, graduate and professional education. The University has 7,300 students; 11 schools and colleges – liberal arts, law, pharmacy, medicine, business, engineering, education, theology, music, nursing and continuing and professional studies; major campuses in Macon and Atlanta; four regional academic centers across the state; a university press; two teaching hospitals — Memorial Health University Medical Center and the Medical Center of Central Georgia; educational partnerships with Warner Robins Air Logistics Center in Warner Robins and Piedmont Healthcare in Atlanta; an engineering research center in Warner Robins; a performing arts center in Macon; and a NCAA Division I athletic program. For more information, visit www.mercer.edu.
###