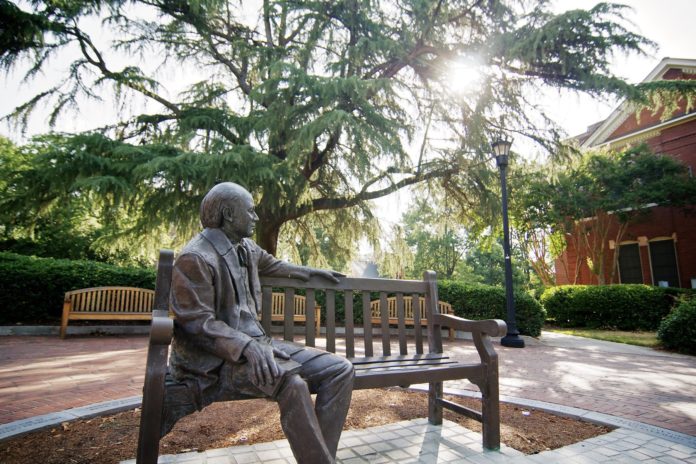 The public on-sale date for a variety of shows coming to Mercer and The Grand Opera House is set for Tuesday, Sept. 2, at 10 a.m. Performances going on sale include the opening show in The Grand's 2008-09 Broadway Series, the national tour of Sweeney Todd, Oct. 12, and Quadworks' fall concert Augustana, Oct. 18.
Stephen Sondheim's musical thriller "Sweeney Todd" features an ensemble of ten actor/musicians in the phenomenal revival of the musical that inspired the 2007 Tim Burton and Johnny Depp movie. The band Augustana has garnered plenty of attention in recent years opening for Snow Patrol, Dashboard Confessional and Counting Crows while their hit single "Boston" was in rotation on radio and the accompanying video was getting plays under VH1's "You Oughtta Know" banner. After touring relentlessly over the past three years while supporting their Epic debut, "All the Stars and Boulevards," the band has just released its follow-up "Can't Love, Can't Hurt."

Other shows on sale Tuesday include Scrap Arts Music, Oct. 30; John Berry – The Christmas Concert, Nov. 21; Jim Brickman's Holiday Concert, Dec. 19; Seussical, Feb. 25; Bellydance Superstars, Feb. 28; Songs from the Soul, March 10; Menopause The Musical, March 25-29; Cherryholmes, April 19; and War Bonds: The Songs and Letters of World War II, May 21.

Tickets are available through Mercer Ticket Sales at the following box office locations:
University Advancement/Grand Opera House Administrative Offices, 400 Poplar Street (M-F, 10 a.m.-5 p.m.)
The Grand Opera House, 651 Mulberry Street (M-F, 10 a.m.-2 p.m.)

Tickets are also available by phone at (478) 301-5470 (M-F, 10 a.m.-5 p.m.) and online at www.TheGrandMacon.com.