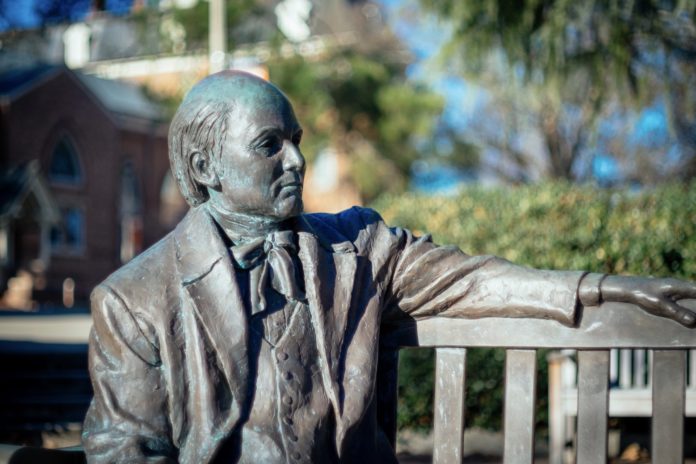 ATLANTA — Mercer University's College of Continuing and Professional Studies will hold its second annual Atlanta Research Conference on Saturday from 9 a.m. to 3 p.m., on the University's Atlanta campus. This year's event has significantly expanded to include not only students from CCPS, but also the College of Pharmacy and Health Sciences and Tift College of Education. The conference keynote address will be given by Dr. Harold Katner, chief of infectious diseases and professor of internal medicine at the Mercer School of Medicine. The keynote, titled "Evidence for a non-African Origin of HIV/AIDS," will be held in Day Hall Auditorium at 9 a.m.
"It is our goal through this conference to highlight the commendable research that many faculty and students are conducting, as well as inspire others to begin their research and thereby deepen our knowledge in the respective fields of study," said organizer Dr. Kenyon Knapp, assistant dean for graduate programs and associate professor of counseling. "I have been pleased with the participation of numerous colleges in the Atlanta Research Conference. There are 31 different presentations by 45 different people, with some of these being collaborations between people within the same college and some between people from different colleges. The collaborative nature of this conference brings an excitement and synergistic energy to the event."
In all, there will be 13 oral presentations by faculty and students throughout the day in the Business and Education Building, as well as other locations around campus at concurrent sessions. There will be 16 poster presentations in the Trustees Dining Room. Poster and oral presentations will run concurrently from 10:30 to 11:30 a.m., 1 to 2 p.m. and 2 p.m. to 3 p.m.

The Swilley Library sponsored research awards as well, and the winners of the prizes will be presented at the opening session.
"We offer the conference to develop and showcase our students' capacities for inquiry, critical and analytical thinking, synthesis, collaboration and problem solving," said Dr. Priscilla Danheiser, dean of the College. "We believe that these capacities will prepare them for meaningful lives and for informed, ethical leadership in their chosen fields. We are particularly excited to have expanded the conference to the entire Atlanta campus and Regional Academic Centers, with papers submitted by pharmacy, education, and College of Continuing and Professional Studies students and faculty."
About the College of Continuing and Professional Studies
The College offers degree programs and lifelong learning opportunities for adults who seek leadership roles in their communities and beyond, professional transition and advancement, and lives that have meaning and purpose. The College offers undergraduate degree programs in informatics, organizational leadership, human resources administration and development, public safety, liberal studies (individualized), and human services, and graduate programs in counseling, school counseling and public safety leadership. Its programs are offered on Mercer's Macon and Atlanta campuses, at the University's regional academic centers in Henry County, Douglas County, Eastman and Newnan. The College offers a Master of Science in Organizational Leadership, an Education Specialist degree in School Counseling and a Ph.D. in Counselor Education and Supervision.
About Mercer University
Founded in 1833, Mercer University is a dynamic and comprehensive center of undergraduate, graduate and professional education. The University enrolls more than 8,300 students in 11 schools and colleges – liberal arts, law, pharmacy, medicine, business, engineering, education, theology, music, nursing and continuing and professional studies – on major campuses in Macon, Atlanta and Savannah and at four regional academic centers across the state. Mercer is affiliated with four teaching hospitals — Memorial University Medical Center in Savannah, the Medical Center of Central Georgia in Macon, and The Medical Center and St. Francis Hospital in Columbus — and has educational partnerships with Warner Robins Air Logistics Center in Warner Robins and Piedmont Healthcare in Atlanta. The University operates an academic press and a performing arts center in Macon and an engineering research center in Warner Robins. Mercer is the only private university in Georgia to field an NCAA Division I athletic program. www.mercer.edu
— 30 —