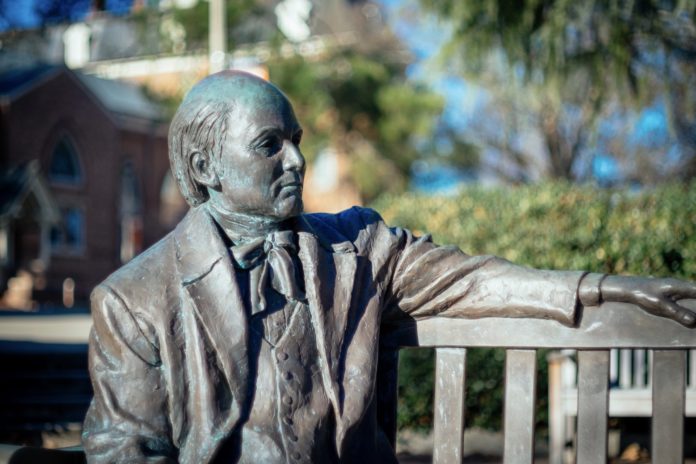 Mercer Medicine, the physician practice of Mercer's School of Medicine, is recognizing November as Pulmonary Hypertension Month. Pulmonary hypertension is a complex, chronic and currently incurable lung disease. Its symptoms include breathlessness, fatigue, dizziness, chest pain, fainting, bluish color of the lips or skin, and swelling of the arms and legs. It can affect small children and the elderly, but most often strikes women in their 20s and 30s. Pulmonary hypertension is an invisible health problem because people suffering with it often don't appear "sick."
Pulmonary hypertension is caused by abnormally high blood pressure in the arteries of the lungs, which makes the right side of the heart work much harder to pump blood. This causes the right side of the heart to grow larger than normal, which can eventually lead to heart failure. Pulmonary hypertension may be caused by autoimmune diseases that damage the lungs, birth defects of the heart, blood clots in the lungs, congestive heart failure, heart valve disease, HIV infection, chronic low oxygen levels in the blood, lung diseases such as COPD or pulmonary fibrosis, medicines or obstructive sleep apnea.
At present, there is not a cure for pulmonary hypertension. Because its symptoms mimic those of other conditions, pulmonary hypertension is often misdiagnosed until it has reached an advanced stage. Individuals diagnosed with pulmonary hypertension typically have a 50 percent survival rate for 2.8 years following diagnosis, but new treatments are being developed to improve those odds.
If you are experiencing any of the symptoms listed above or know someone who is, please ask your primary care physician to consider pulmonary hypertension as a possible diagnosis and to refer you to a pulmonology specialist.
Mercer Medicine physicians provide advanced primary and specialized health care to individuals and families throughout the Middle Georgia community in the areas of: interventional and noninterventional cardiology, critical care medicine, infectious disease, nephrology, palliative care, psychiatry and behavioral science, and pulmonology.
Douglas P. Farman, M.D.
Pulmonology/Critical Care
707 Pine Street
Macon, Georgia 31201
(478) 301-5801