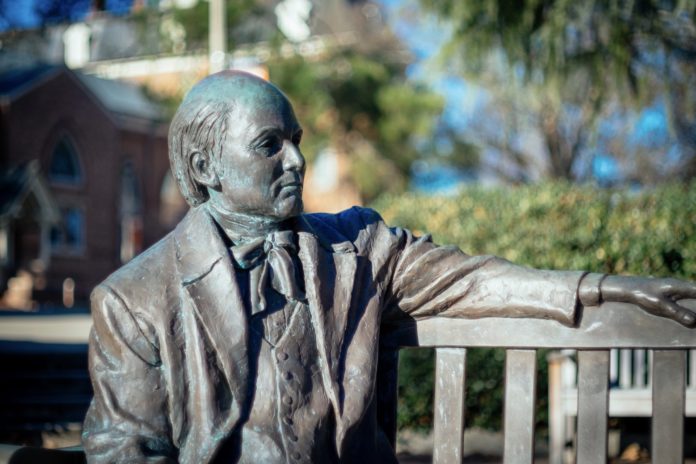 College of Health Professions
Dr. Jeannette Anderson, clinical assistant professor, and Dr. Leslie Taylor, chair and professor, co-authored, "Assessing the impact of a short-term service-learning clinical experience on the professional behaviors of student physical therapists:a pilot study" in the Journal of the Scholarship of Teaching and Learning. 2014; 14(4): 130-143.
Dr. Philip Fabrizio, clinical assistant professor, co-authored three articles: "Novel technique for dissection of the glenohumeraljoint" in Clinical Anatomy. 2014;27:1310; "Effect of hip rotation stretch on piriformis tendon thickness: a diagnostic ultrasound study" in Clinical Anatomy. 2014;27:1326; and "A qualitative and quantitative description of the medial plantar nerve: a pilot study" in Clinical Anatomy. 2014;27:1325.
Dr. Alyssa Fiss, assistant professor, co-authored, "Development and validity of the early clinical assessment of balance for young children with cerebral palsy" in DevelopmentalNeurorehabilitation. 2014;17(6):375-383.
Dr. Cheryl Gaddis, assistant professor of practice, delivered a podium presentation, titled "Perceived Barriers and Impact of Implementing the Affordable Care Act in a Rural Community," and a poster presentation, titled "Food Access and Security Assessment: A County Comparison Study," at the 142nd American Public Health Association Annual Meeting and Exposition in New Orleans on Nov. 18.
Dr. Ann Lucado, assistant professor, co-authored "Hand therapist use of patient report outcome (PRO) in practice: a survey study" in the Journal of Hand Therapy. 2014;27(4):299-308.
College of Liberal Arts
Dr. Heather Bowman Cutway, associate professor of biology, presented "Invasive Species Removal and Plant Community Recovery at the Ocmulgee National Monument" at the Southeastern Exotic Pest Plant Council and Georgia Exotic Pest Plant Council Joint Meeting at the University of Georgia.
Dr. Craig Byron, associate professor of biology, co-authored the article "Biomechanical implications of intraspecific shape variation in chimpanzee crania: moving towards an integration of geometric morphometrics and finite element analysis," which was accepted for publication in The Anatomical Record.
Dr. Andy Digh, associate professor of computer science, gave the message, titled "Paintings of Penfield: Lessons from our Founders," at the 2014 Pilgrimage to Penfield in the original Mercer Chapel on Oct. 17. He also served as director of the Southeastern programming contest at the 28th Consortium for Computing Sciences in Colleges Conference, Nov. 7-8, in Charleston, South Carolina. Among 31 participating teams, Mercer was the only school with two teams in the top 10, finishing sixth and ninth, respectively.
Dr. Kevin Drace, associate professor of biology and faculty advisor for Mercer's Beta Omega Chapter of the Beta Beta Beta National Biological Honor Society, presented three chapter members with research grants funded from the honor society. Stephanie Giangiuli, from the laboratory of Dr. Drace, was funded for her research project, "A comparison of merA sequences from bacteria isolated from artisanal gold mines in Mozambique." Vesta Nwankwo, from the laboratory of Dr. Katharine Northcutt, assistant professor of biology, was funded for her project, "Strain and sex influence on play behavior in juvenile rats." Rebecca Hutcheson, from the laboratory of Dr. Linda Hensel, professor and chair of biology, was funded for her project, "Comparing recA repair response to UV damaged DNA in Escherichia coli and Bacillus subtilis."
Dr. Gordon Johnston, professor of English and director of the major and minor in creative writing, gave a lecture to the Macon Writers' Club on fiction writing, titled "Confluence: Reading, Experience, and Writing the Ocmulgee River," on Sept. 2. He was featured poet at the awarding of the Seaborn Jones Poetry Prize at Middle Georgia State College on Nov. 2. He also arranged and hosted a poetry reading by Charles Hanzlicek, author of nine collections of poems, on Nov. 2 on Mercer's Macon campus. In early November, Dr. Johnston collaborated with potter and Roger Jamison, professor emeritus of art, to fire Dr. Johnston's original poems onto Jamison's tiles in his anagama kiln in Juliette.
Dr. John Marson Dunaway, professor emeritus of French and interdisciplinary studies, was interviewed on French radio (Radio Courtoisie) about his translations of Vladimir Volkoff's novels and Jean-Louis Chrétien's "Under the Gaze of the Bible" on Nov. 14 in Paris. The program was aired on Nov. 25 and 27 and is available online. He also delivered two lectures at L'Abri Fellowship in Huémoz, Switzerland, on Nov. 5 and 7. The lectures were titled "Martin Luther King and Léopold Senghor: Faith, Social Action, and the Prophetic Word" and "The Idea of Vocation among French Writers."
Dr. Amy Nichols-Belo, assistant professor of international and global studies, presented a paper, titled "Vigilante Violence as Anti-Witchcraft Practice: Rethinking Witch-killing in Northwestern Tanzania as a Response to 'Priming,'" at the 57th Annual Meeting of the African Studies Association.
Dr. Anya Silver, professor of English, had a poetry reading at Callanwolde Arts Center in Atlanta on Nov. 12. She also gave a lecture on "Literature, STEM students, and 'Little Red Riding Hood'" and had a poetry reading as the Stripling-Campbell Distinguished Writer in Residence at Wesleyan College on Nov. 13-14.
Dr. Bridget Trogden, associate professor of chemistry and director of the Quality Enhancement Plan (QEP), co-presented a session on community-engaged scholarship and engagement with recent graduate Gary Wall and a group from the Emory University Graduation Generation project. The workshop was at the Association of American Colleges of Universities (AAC&U) "Transforming STEM Higher Education" annual meeting in November in Atlanta.
Dr. Bryan J. Whitfield, associate professor of Christianity, presented a paper, titled"Paul of Hollywood?," at the 2014 Baylor Symposium on Faith and Culture: Faith and Film, in Waco, Texas, on Oct. 25. He also published a feature article about part of his sabbatical work in Germany, titled "A Wider Embrace: Frankfurt's Bethel International Baptist Church finds strength in diversity," in the November issue of Baptists Today.
College of Pharmacy
Dr. Ashish Advani, clinical assistant professor, was interviewed by television station WGXA in Macon for a story on "The Darker Side of Tanning."
Eugene W. Stetson School of Business and Economics
Jody Blanke, Ernest L. Baskin Jr. Distinguished Professor of Computer Information Systems and Law, presented a paper, titled "Frank Miller's Sin City College Football: A Game to Die For – And Other Lessons About the Right of Publicity and Video Games," at the Southeastern Academy of Legal Studies in Business annual meeting in Savannah on Nov. 14.
Dr. Robert Perkins, associated professor, authored a chapter, titled "Private Equity Governance," that has been accepted for publication in the forthcoming book, "The Changing Paradigm of Corporate Governance: Towards concepts, regulations and practice" in the Gower Series, Finance, Governance and Sustainability: Challenges to Theory and Practice.
Dr. Susan Gilbert, dean, hosted an international trade seminar with the Walter F. George School of Law and Bryan Cave LLC, with presentations by Dr. Steven Simon, associate professor, Dr. Antonio Saravia, assistant professor, and Dr. Sasha Tomic, associate professor. Additionally, Dr. Gilbert's article "The two college strategy reduces benefits of college" appeared online in the Huffington Post.
Dr. Allen Lynch, associate professor of economics and quantitative methods, had his article, "The Impact Of Political Factors On Military Base Closures," included in the new collection The Economics of War.
Georgia Baptist College of Nursing
Lanell Bellury, associate professor, was awarded recertification as an advanced oncology clinical nurse specialist from the Oncology Nursing Certification Corporation.
Grace G. Lewis, clinical associate professor, received the Georgia Association of Nursing Students (GANS) 2014 Advisor of the Year Award and was appointed the GANS presidential advisor for 2014-2015.
Karen Maxwell, clinical assistant professor, presented at the American Association of Colleges of Nursing (AACN) Baccalaureate Conference on Nov. 21 in Baltimore, Maryland. Her presentation was titled "Evaluations of the Effectiveness of Two Teaching Strategies on Baccalaureate Nursing Students Knowledge, Skills and Attitudes of Quality Improvement and Safety."
Brenda Rowe, associate professor, presented "Facts and Myths about NCLEX-RN" at the Georgia Association of Nursing Students Convention in Peachtree City on Oct. 25.
James and Carolyn McAfee School of Theology
Dr. Nancy L. deClaissé-Walford, Carolyn Ward Professor of Old Testament and Biblical Languages, had two books published this fall. She is the author of a commentary, titled "The Book of Psalms," in the New International Commentary on the Old Testament from Eerdmans Publishing, and she is editor of a collection essays, titled The Shape and Shaping of the Book of Psalms: The Current State of Scholarship from the Society of Biblical Literature Publishing.
Mercer Engineering Research Center
Michael Grayson, computer engineer in the Electronic Warfare Division, co-authored a paper that he presented at the International Association for Computer Information Systems Conference in Las Vegas. The paper was titled "Automated Platform for Aggregation and Topical Sentiment Analysis of News Articles, Blogs, and Other Online Publications," and was co-authored with Dr. Myungjae Kwak of Middle Georgia State College and Dr. Anthony Choi, associate professor of electrical and computer engineering in Mercer's School of Engineering. Grayson also chaired the "Publications" session in which the paper was presented.
Mercer Medicine
Angela Jones, clinical research coordinator, passed her certification as a certified clinical research coordinator through the Association of Clinical Research Professionals (ACRP). ACRP is the leading certifier of clinical research professionals. Certification promotes professionalism, validates competence, shows dedication to quality standards, and elevates one and sites above the crowd.
Penfield College
Dr. Kenyon Knapp, assistant coordinator of the doctoral counseling program and associate professor of counseling, over the past month had four proposals accepted for the National Youth at Risk Conference. Each of these proposals were with his Ph.D. student graduate teaching assistants Walter Hughes, Jacqueline Robinson and Kimberly Griffin. Additionally, Dr. Knapp successfully nominated Ph.D. students Mayi Dixon, Walter Hughes, Jacqueline Robinson and Kimberly Griffin for the Book Review Board of The Family Journal, on which he has also served for several years.
Dr. Charles Roberts, associate professor of mathematics, will make a presentation, titled "Designing Programs for Equitable and High Quality Learning for all Participants," in a moderated session at the next Diversity, Learning, and Student Success Conference sponsored by the Association of American Colleges and Universities. The conference will take place March 26-28 in San Diego, California.
Dr. Steve Ruegger, associate professor of public safety leadership, was given an award for Outstanding Service to the University by the University of Southern Mississippi Alumni Association. He was honored on campus at the university's annual awards banquet on Nov. 8.
School of Medicine
Dr. William Bina, dean, was presented the Family Medicine Physician of the Year Award by the Georgia Academy of Family Physicians (GAFP). The award is the highest honor bestowed on a GAFP member, recognizing excellence in peer leadership in professional affairs and outstanding contributions to family medicine and to the community.
Dr. David Byck, chair and program director in the Department of Obstetrics and Gynecology, has become board certified in female pelvic medicine and reconstructive surgery (urogynecology). This is a new board subspecialty under Ob/Gyn and urology.
Dr. Steve Carpenter, professor and chair of the Department of Internal Medicine, was appointed to the Education subcommittee of the American College of Gastroenterology.
Carolann Curry, outreach coordinator and interlibrary loan librarian, received an award from the National Network of Libraries of Medicine to exhibit National Library of Medicine resources at the 2014 Georgia Council of Media Organizations annual meeting. The meeting was held Oct. 1-3 in Augusta and was co-sponsored by the Southeastern Library Association. Curry was also a presenter at the conference. The title of her presentation was "Health Resources for Children and Teens: Incorporating National Library of Medicine K-12 Resources into Library Outreach, Programming, and School Curricula."
Brenda Dowd, business manager for the Mercer Medical Library, celebrated 40 years at the School of Medicine on Nov. 21. Dowd was recognized by the staff with flowers and a balloon. Dean Bina also presented her with a certificate for her 40 years of service.
Dr. Edward C. Klatt, professor in the Department of Biomedical Sciences and Biomedical Problems Program director, and his cat, Hershey, have authored the third edition of the Robbins and Cotran Atlas of Pathology, one of a textbook series used worldwide in medical education.
Dr. Edward C. Lauterbach, professor emeritus of psychiatry and neurology, recently co-authored a book chapter, titled "Melatonin And Pain: Therapeutic Applications," along with international collaborators in the book Melatonin and Melatonergic Drugs In Clinical Practice (Springer 2014). Dr. Samuel D. Shillcutt, professor of psychiatry, co-edited the book.
Alisha Miles, library assistant professor and assistant director for public services on the Macon campus, published a column, titled "Blogs to Follow: Life in the Fast Lane (LITFL)," in the Medical Library Association's MLA News, November/December; 54(10).
Dr. Mike U. Smith, professor of medical education in the Department of Community Medicine, has been named associate editor of the Journal for Research in Science Teaching, beginning Jan. 1.
Dr. Melton Strozier, clinical professor in psychiatry and behavioral sciences, represented Georgia as a delegate to the annual Association of State and Provincial Psychology Boards (ASPPB) meeting in Palm Springs, California, Oct. 22-26.
Dr. James L. Thomas, professor, and Dr. Himangshu S. Bose, professor, published "Regulation of human 3?-hydroxysteroid dehydrogenase type 2 by adrenal corticosteroids and product-feedback by androstenedione in human adrenarche," an article on the biochemical mechanism of the onset of human adrenarche in the January 2015 issue of the Journal of Pharmacology and Experimental Therapeutics.
Dr. Jacob C. Warren, endowed chair and director of the Center for Rural Health and Health Disparities in the Department of Community Medicine, delivered a presentation, titled "Engaging Students in Rural Health Disparities Research," at the 142nd Annual Meeting of the American Public Health Association in New Orleans on Nov. 17. Dr. Warren was one of only four presenters selected by the Inter-Sectional Council from the conference's more than 1,000 sessions to be featured in a special interdisciplinary panel featuring particularly impactful work.
Dr. Roberta Weintraut, associate director of family medicine residency and director of the Integrative Medicine Division of Navicent Health/Mercer University School of Medicine, was named the new family medicine clerkship director, effective July 1.
Dr. Wei-Hsiung Yang, assistant professor of biomedical sciences, and Justin Law, medical student year III, published a review article, titled "Complementary Medicine Provides Natural Insulin Alternatives," in the Journal of Family Medicine, 2014, 1(2), 3.
Staff and Administration
Dr. Betsy Johnson, director of career management on the Atlanta campus and co-advisor to the Atlanta Chapter of the National Society of Leadership and Success (NSLS), hosted a live leadership broadcast in Atlanta with the guest speaker Steven Bardo in October. Bardo is a Big Ten Network sports anchor and former college and professional basketball player, who spoke on "Point Guard Vision." This event was broadcast to more than 400 schools in the United States and promoted Mercer as a sponsor of the event. Dr. Richard Swindle, senior vice president for the Atlanta campus,welcomed attendees from four local participating schools. Members of NSLS on the Atlanta campus and regional academic centers include students enrolled in Penfield College, Stetson School of Business and Economics and the Georgia Baptist College of Nursing. Dr. Johnson and Dr. John Mason, co-advisor and adjunct faculty in Tift College of Education, also hosted the NSLS Regional Leadership Conference on the Atlanta campus. Ten Mercer students and alumni, who are current and past executive board members, represented Penfield College and the Stetson School of Business and Economics. Chapter leaders and advisors from the Macon campus were also in attendance in addition to representatives from 35 universities and schools nationwide.
Ajuania White, compliance administrator for the Office of Research Compliance, was awarded certification from the national organization Public Responsibility in Medicine and Research as a certified professional institutional animal care and use administrator on Nov. 5.
Tift College of Education
Dr. Richard Binkney, associate professor, and Dr. Ron Knorr, assistant professor, presented a research paper, titled "Books, Bytes, and Budgets: The Changing Times of Media Educators," at the 2014 Annual Georgia Association of Teacher Educators (GATE) on Oct. 31 at the Brasstown Valley Resort and Spa Hotel in Young Harris.
Dr. Joseph R. Jones, assistant professor, authored Under The Bleachers: Teachers' Reflections of What They Didn't Learn in College, a book that will be released in early spring by Sense Publishers, a well respected international academic press with local offices in Boston. This is his fourth published academic book. Additionally, he presented and/or co-presented three presentations at the Southern Regional Association of Teacher Education Conference in Charleston, South Carolina, in October.
Dr. Ron Knorr, assistant professor, was a discussant on a panel, along with premier Rosenwald experts Dr. Mary Hoffschwelle (Middle Tennessee State University) and Stephanie Deutsch (You Need a Schoolhouse), at a symposium on Rosenwald School history held at Berry College, Nov. 6-8. While there, Dr. Knorr met with Robin Washington Banks, the great-granddaughter of Booker T. Washington and a Mercer-trained educator.
Dr. William Lacefield, professor of mathematics education, presented "Common Core: Nurturing the Standards for Mathematical Practice in the Middle Grades" at the annual conference of the Louisiana Middle School Association, held in November in New Orleans. Also, Dr. Lacefield attended the regional conference of the National Council of Teachers of Mathematics, held in October in Indianapolis, Indiana.
Dr. Pamela Larde, assistant professor, won the Peach of a Program Award for best presentation at the Georgia College Personnel Association regional conference in October and was selected to present at the organization's national conference. She also won the National Author of the Year Award for the Lady of Purpose Network in September.
Dr. Justus J. Randolph, associate professor, Dr. Joseph L. Balloun, professor, Dr. Kristina Falbe, graduate of Curriculum and Instruction Ph.D. Program, and Austin Kureethara Manuel, student in the Curriculum and Instruction Ph.D. Program, authored "A Step-by-Step Guide to Propensity Score Matching in R. Practical Assessment" in Research & Evaluation, 19(18).
Townsend School of Music
Dr. Douglas Hill, professor, was the invited clinician for the McIntosh County High School and Fayette County High School symphonic bands on Nov. 6. Dr. Hill was the host for the Georgia Marching Band Series final competitions of 12 high school bands from across the state in Mercer University Stadium on Nov. 8. The School of Music was represented by Dr. Hill at the annual Perry High School College Night. Mercer was one of 13 universities represented there on Nov. 13.
Walter F. George School of Law
Rachel Gordon, access services librarian at the Furman Smith Law Library, presented an American Association of Law Libraries webinar, titled "Privacy in the Law Library: What You Don't Know CAN Hurt You," on Nov. 6.
David Hricik, professor, gave a presentation on ethical issues facing in-house counsel to chief IP counsel and others in Newport Beach on Nov. 4 at the International Performance Management Institute's annual seminar. He also presented "Lawyers, Clients, and Money: Why Professionalism Matters" at the Georgia State University College of Law's 8th Annual Corporate IP Institute on Oct. 28, and gave a presentation on "Ethics, Money, and Fee Agreements" at the University of Texas School of Law's 19th Annual Advanced Patent Law Institute on Nov. 7. Further, he gave a presentation in Plano, Texas, at the Center for American and International Law at its annual meeting on intellectual property law. Finally, along with co-author Karen Sneddon, professor, he continued to publish the "Writing Matters" column for the Georgia Bar Journal.
Linda Jellum, Ellison C. Palmer Professor of Tax Law, reviewed Professor Nickolas Parrillo's recent book Against the Profit Motive: The Salary Revolution in American Government, 1780-1940 for the online blog Jotwell: Journal of things we like (lots).
Teri McMurtry-Chubb, associate professor, gave a presentation on "When Students Resist Becoming Practice Ready" at the Faculty Development Exchange at Georgia State University College of Law on Nov. 7.
Sarah Gerwig-Moore, associate professor, co-authored "Cold Comfort Food: A Systematic Examination of the Rituals and Rights of the Last Meal" in the British Journal of American Legal Studies. She also spoke on "Post-Conviction Remedies" in a plenary session at the Georgia Association of Criminal Defense Lawyers' Fall Conference.