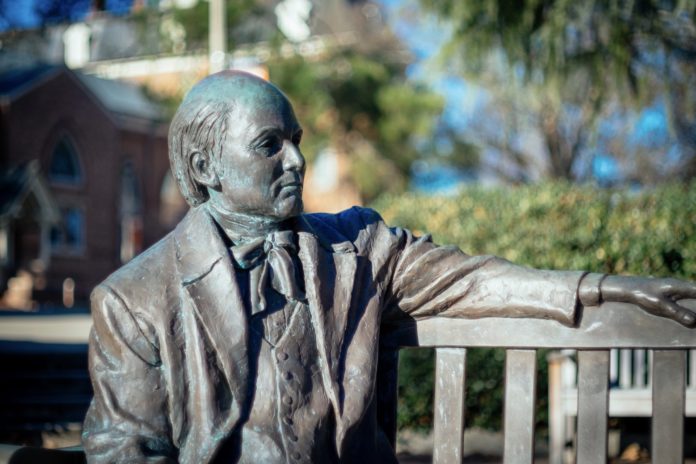 Mercer celebrated faculty achievements at the 2013 Faculty Awards Ceremony held April 12. Seven of the University's colleges and schools presented awards at the event. Dr. Eimad C. Houry, professor of political science, chair of international and global studies and director of the international affairs program, earned the Innovations in Teaching Award, which is co-sponsored by the Vulcan Materials Co. and Mercer.
School and College Awards
Mr. Gary L. Blackburn, chair and professor of art, received the College of Liberal Arts Spencer B. King Jr. Distinguished Professor Award.
Within the Eugene W. Stetson School of Business and Economics, the 2012-2013 Distinguished Faculty Award was awarded to Dr. Faye A. Sisk, professor of management and director of executive and professional graduate programs.
For the School of Engineering, the Clayton R. Paul Teaching Excellence Award was presented to Mr. David M. McClellan, associate professor of mechanical engineering.
Dr. Olivia M. Boggs, associate professor of education, won the Tift College of Education's Cathryn Futral Excellence in Teaching Award.
Dr. Michal D. Roty, assistant professor of mathematics, earned the College of Continuing and Professional Studies' 2012-2013 Award for Excellence in Teaching.
The Townsend School of Music 2012-2013 Outstanding Faculty Award was presented to Dr. Christopher B. Macklin, assistant professor of musicology and music history.
The Georgia Baptist College of Nursing 2012-2013 Distinguished Faculty Member of the Year Award was presented to Brenda B. Rowe, associate professor of adult health nursing.