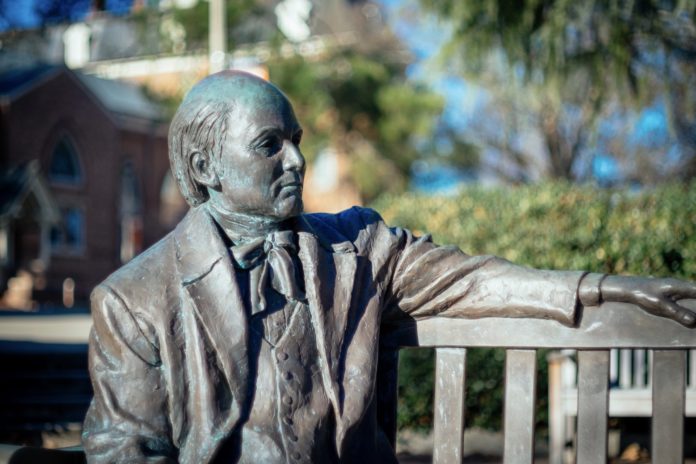 MACON – Mercer University on April 1 began programming WRWR-TV, the first step in becoming the licensee for the Warner Robins-based television station, which is being donated to the University by State Sen. Cecil P. Staton and Dr. Joe Sam Robinson, a Macon neurosurgeon.
The University expects by midsummer to complete the license transfer process with the Federal Communications Commission and relocate the station's operations from Warner Robins to Mercer Village, where it will be integrated with the Center for Collaborative Journalism.
As part of this transition, WRWR on April 1 became Georgia's first affiliate of MHz Networks, a non-profit global media company, headquartered outside of Washington, D.C., specializing in top-quality international television programming for American audiences. Stanford University carries MHz Networks on its campus cable system, and its programming is also aired on more than 30 public television stations around the country.
"Mercer is pleased to partner with MHz Networks to bring unique international programming to the Central Georgia television market," said Larry D. Brumley, senior vice president for marketing communications and chief of staff at Mercer. "As the state's only MHz affiliate, WRWR will introduce Central Georgians and the Macon campus to news that originates in English from countries around the globe, as well as entertaining cultural programs. This is a very compatible programming service for a globally engaged institution like Mercer."
MHz Worldview, the network's main program stream, gives viewers a global narrative with daily newscasts from international news broadcasters such as ANI (India); Arirang (South Korea); Blue Ocean Network, CCTV (China); DW (Germany); euronews (Europe); Ethiopian TV; France 24; JN1 (Israel); Kazakh TV (Kazakhstan); Mac TV (Taiwan); NHK (Japan); RT (Russia), RTE (Ireland); Ukraine TV; VTV (Vietnam); and more.
WRWR is carried on all of the Central Georgia cable systems, including Cox, and is available over the air on Channel 38.
In the near term the station will broadcast the MHz network programming 24/7, but over time WRWR plans to produce and air Mercer athletic, music and cultural events, lecture series, and news and community service programs produced by students and faculty in the Center for Collaborative Journalism.
"We believe having our own TV station will complement our partnership with The Telegraph and Georgia Public Broadcasting and help us recruit more journalism and media studies students," said Tim Regan-Porter, director of the Center for Collaborative Journalism.