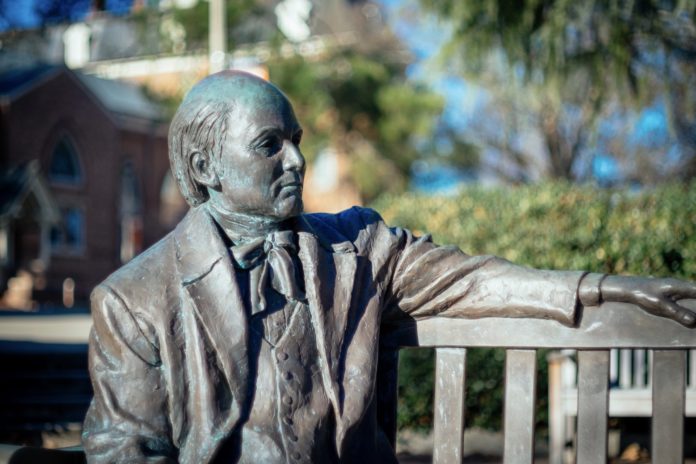 MACON/ATLANTA – Mercer University continues the commemoration of the 50th anniversary of its integration with a panel discussion – "The Trayvon Martin Case and Its Meanings" – which will be held Thursday, Sept. 26, on the Macon campus and Tuesday, Oct. 1, on the Cecil B. Day Campus in Atlanta. These discussions are sponsored by the Mercer Lyceum, which is organizing events this year under the theme "Racial Justice in America: Where Are We Now?"
Walter F. George School of Law Professors Tim Floyd and Teri McMurtry-Chubb will sit on the panel, as will Distinguished University Professor of Christian Ethics Dr. David Gushee. University Minister and Dean of Chapel Dr. Craig McMahan will act as moderator. The panel will consider the history, law and ethics relevant to understanding the Trayvon Martin case, its outcome and its moral implications. Each professor will speak for 12 minutes, followed by audience discussion.
"The killing of Trayvon Martin and summertime acquittal of George Zimmerman sparked a not-very-satisfying national argument about racism, criminal justice, gun rights/violence and continuing national divisions across racial lines," said Dr. Gushee. "We hope to offer a model of civil conversation about these difficult issues in the Mercer University context, as we have done with other difficult issues in prior Lyceum events."
The Macon campus event will take place from 7-8:30 p.m. in the Medical School Auditorium. The Atlanta campus event will take place from 12-1 p.m. in the Trustees Dining Room, where the first 100 students will get a free lunch.
About the Mercer Lyceum
The Mercer Lyceum, "where civil discussions happen in an uncivil society," is an effort to help coordinate existing University lectures and events, as well as new ones, around a single theme. The Lyceum allows for more in-depth discussions, and, organizers hope, more in-depth learning, while helping to create new partnerships among the many disciplines and schools on Mercer's campuses. The Lyceum has been approved for four years, including two biennial cycles focusing on a single theme. The first theme was "Rebuilding Democracy" and ran from fall 2011 to spring 2013. The current theme is "Racial Justice in America: Where Are We Now?" and began in fall 2013.
About Mercer University
Founded in 1833, Mercer University is a dynamic and comprehensive center of undergraduate, graduate and professional education. The University enrolls more than 8,300 students in 12 schools and colleges – liberal arts, law, pharmacy, medicine, business, engineering, education, theology, music, nursing, health professions, and continuing and professional studies – on campuses in Macon, Atlanta and Savannah – and four regional academic centers across the state. The Mercer Health Sciences Center, launched July 1, 2012, includes the University's medical, nursing, health sciences and pharmacy schools. Mercer is affiliated with four teaching hospitals – Memorial University Medical Center in Savannah, the Medical Center of Central Georgia in Macon, and The Medical Center and St. Francis Hospital in Columbus. The University also has educational partnerships with Warner Robins Air Logistics Center in Warner Robins and Piedmont Healthcare in Atlanta. It operates an academic press and a performing arts center in Macon and an engineering research center in Warner Robins. Mercer is the only private university in Georgia to field an NCAA Division I athletic program. www.mercer.edu