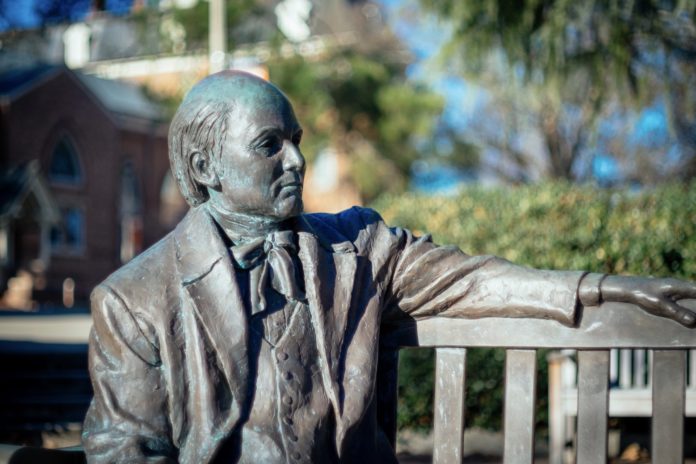 MACON – Mercer University Provost Dr. Scott Davis has announced that Dr. Paige Tompkins, associate dean and professor of education, has been named interim dean of the University's Tift College of Education, effective July 1. She assumes interim leadership of the College following the June 30 retirement of Dr. Carl Martray, who served as dean for 10 years and was granted dean emeritus status by the Board of Trustees.
"In her six years at Mercer, Dr. Tompkins has earned the respect and admiration of faculty, students and educators around the state," Dr. Davis said. "She has been an effective associate dean, and I am confident will provide excellent leadership for the Tift College of Education during this interim period. I am grateful for her willingness to assume this important administrative role at the University."
"I feel honored to become interim dean of our college but, at the same time, the sense of responsibility I feel for being offered the privilege to serve as leader of our faculty, staff and students is humbling. I don't take it lightly," Dr. Tompkins said.
Dr. Tompkins has completed six years of service to Mercer, where she has been active in the dean's office, serving first as assistant dean and then associate dean.
"With my new role, it's not so much that my responsibilities are new, but that the accountability for guiding and ensuring our success as a college is increased," Dr. Tompkins said. "First and foremost, Tift College of Education is here to prepare excellent teachers and leaders for a variety of educational settings."
Kaye Thomas, currently director of field placement for teacher candidates, will be filling the position of assistant dean and Dr. Allison Gilmore will continue serving as associate dean. Thomas' new role will include planning and implementing successful recruiting and retention efforts, developing and expanding internal partnerships and working closely with Dr. Tompkins.
A graduate of Troy and Auburn universities, Dr. Tompkins earned her master's degree and Ph.D. from Mississippi State University.
About Tift College of Education
Tift College of Education, established in 1995 as the School of Education, was renamed in 2001 to honor the legacy of Tift College and the Tift family. The College is committed to preparing students to serve as teachers and school leaders in the schools of our state, nation and world, and is committed to the pursuit of excellence in every aspect of educator preparation. The College prepares more educators for Georgia schools than any private institution in the state.
About Mercer University
Founded in 1833, Mercer University is a dynamic and comprehensive center of undergraduate, graduate and professional education. The University enrolls more than 8,300 students in 11 schools and colleges – liberal arts, law, pharmacy, medicine, business, engineering, education, theology, music, nursing and continuing and professional studies – on campuses in Macon, Atlanta and Savannah – and four regional academic centers across the state. The Mercer Health Sciences Center launched July 1, 2012, and includes the University's medical, nursing and pharmacy schools and will add a fourth college – the College of Health Professions – on July 1, 2013. Mercer is affiliated with four teaching hospitals — Memorial University Medical Center in Savannah, the Medical Center of Central Georgia in Macon, and The Medical Center and St. Francis Hospital in Columbus. The University also has educational partnerships with Warner Robins Air Logistics Center in Warner Robins and Piedmont Healthcare in Atlanta. It operates an academic press and a performing arts center in Macon and an engineering research center in Warner Robins. Mercer is the only private university in Georgia to field an NCAA Division I athletic program. www.mercer.edu