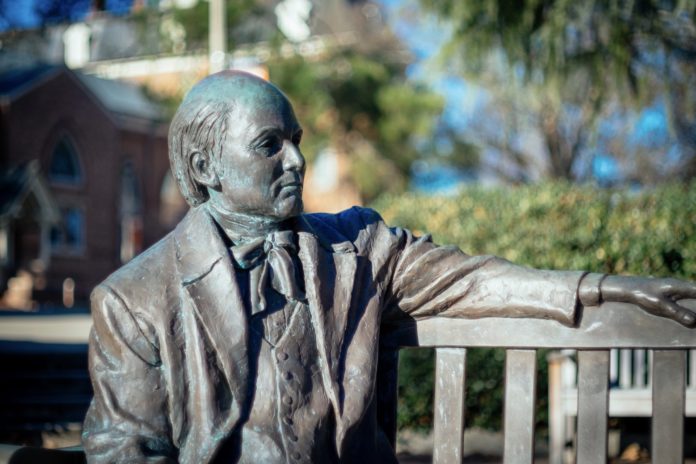 Mercer turned to one of its own in naming its new sports information director. Robbie Burns, who holds two degrees from Mercer, a bachelor of arts in communications and a master of education, replaced Randy Jones this week in the Mercer Department of Intercollegiate Athletics. Jones resigned to accept a position at Anderson College in South Carolina.
Burns brings much experience working with the media to the position. He served for 11 years as the public relations director at the Georgia Sports Hall of Fame from 1996-2007. Among his responsibilities while there were the Sports Hall of Fame Induction Ceremony and the annual Peach State Pigskin Preview. From its opening in 1999 until he left in 2007, he was the official spokesperson for the Sports Hall of Fame.
Burns has previously worked in a sports information department at a Division I university, serving at Louisiana State University from 1991-1994.
Most recently, Burns was director of development the past two years at Tattnall Square Academy, his high school alma mater, in Macon. At Tattnall, he was responsible for fund raising and marketing, advertising and public relations decisions.
"We are extremely pleased that Robbie has joined our staff," Director of Athletics Bobby Pope said. "He has come full circle back to Mercer having played baseball as an undergraduate and he worked in our Sports Information Office during graduate school. His professional career has been in sports and public relations and we feel he is a perfect fit."
Burns will head a sports information department that includes an assistant director and two graduate students. Their responsibilities include the disseminating of information to the media and general public currently for 14 men's and women's team although that will increase to 16 teams with the upcoming addition of men's and women's lacrosse.
"I thank the Lord for this great opportunity," Burns said. "Mercer has meant a lot to me in my life. I have great memories as a student there and look forward to working with Bobby (Pope) again. It's good to come back home."
Burns and his wife Dawn have two children. They reside in Macon and are active members of Mabel White Memorial Baptist Church.