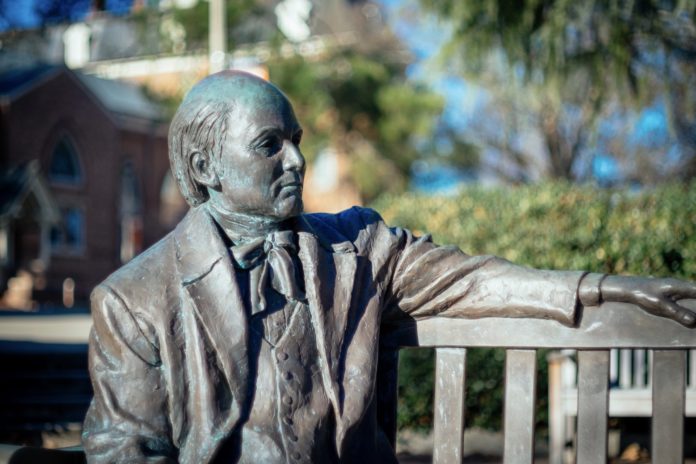 MACON – Twenty-six students at Mercer University School of Law will receive stipends for working in governmental or nonprofit law offices this summer. The stipends, which total $102,000, are funded by a combination of endowment income, expendable gifts made for this purpose, and a grant from the Georgia Public Defender Standards Council. The law school's Public Interest Committee selected the recipients out of dozens of applicants.
"This is an extraordinary show of support for investing in students interested in careers that serve the public good," said Timothy Floyd, director of the Law and Public Service Program. "These 26 students will receive enormous benefits from these summer internships, in attaining practical legal skills, in assisting legal offices that serve the public, and in determining whether they wish to pursue long-term careers in areas of public service."
The summer stipends are critical for students pursuing public service internships because government and nonprofit legal offices often do not have funds to pay summer interns. For the last several years, Mercer Law School has been committed to providing such stipends so that students who are interested in public service internships can pursue them without being financial burdened.
The internships this summer will include:
? Six students at the following nonprofit legal aid offices: Georgia Advocacy, Georgia Appleseed, Georgia Asylum and Immigration Network. Georgia Justice Project and The Coming Home Project.
? Twelve students in the following government offices: seven District Attorney's offices; the Public Defender in Atlanta; the Public Defender for the 21st Judicial District of Tennessee; the Georgia Capital Defender; Internal Revenue Service Strategic Litigation Division in Atlanta; and the Equal Employment Opportunity Commission.
? Six students in the Macon Judicial Circuit Public Defender Office thanks to a grant made by the Georgia Public Defender Standards Council. This is the eighth year that Mercer Law students have been funded by the council for summer work in that office.
Mercer Law has a long history of producing outstanding attorneys who choose public service and distinguish themselves in that service. The School's curriculum offers various public service opportunities. Throughout the academic year, almost half of Mercer Law students participate in clinical education through the School's highly regarded Law and Public Service Program. Students work on real cases and gain the practical skills they need once they graduate. The practicum, or externship, course options include includes judicial field placement, where students clerk for judges, research, write and attend hearings, trials and other proceedings and the Public Defender Clinic, where students work under the supervision of local public defenders on behalf of indigents charged with felonies. Mercer Law also has a well-known in-house Habeas Clinic that provides pro bono representation in non-capital state post-conviction matters. Under the supervision of Associate Professor Sarah Gerwig-Moore, students address cutting-edge questions of constitutional criminal law on their clients' behalf, prepare and file briefs and provide counsel to prisoners in the Georgia penal system.
About Mercer Law School
Founded in 1873, the Mercer University Walter F. George School of Law is one of the oldest law schools in the United States and the first one in the state of Georgia accredited by the American Bar Association. Mercer Law School's educational philosophy is based on a broadly shared commitment to prepare students for the high-quality, general practice of law in a day-to-day learning environment that is both strongly supportive and consistently professional. Its innovative Woodruff Curriculum – which focuses on ethics and practical skills amid small class sizes – earned the Gambrell Professionalism Award from the ABA for its "depth of excellence." With an enrollment of about 430 students, Mercer Law School is nationally recognized for its exceptional programs in legal writing, moot court, public service, and ethics and professionalism. For more information about Mercer Law School, visit www.law.mercer.edu or call 478.301.5000.