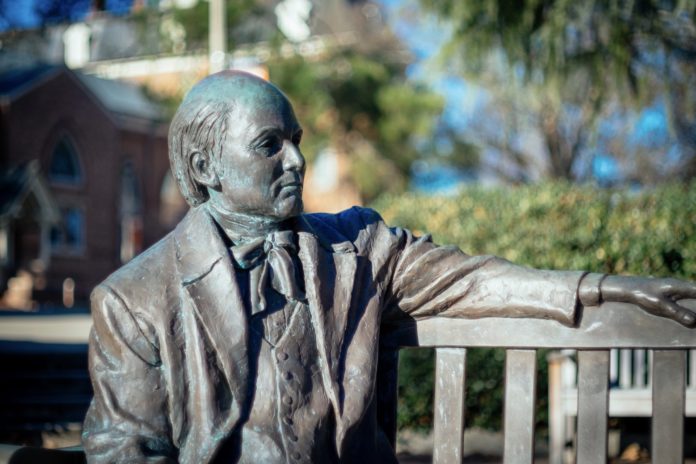 MACON – Mercer University's Beloved Community Paired Clergy will hold a unity worship service Sunday, March 30, 6 p.m., at Vineville United Methodist Church, located at 2045 Vineville Ave. in Macon.
The service, which celebrates the 50th anniversary of Dr. Martin Luther King Jr.'s dream, will be led by the Rev. Leroy Reeves Jr., pastor of Center Hill Baptist Church. Multiple choirs, various local pastors and several Mercer students will also be involved in leading the service.
"The enthusiastic overflow crowds at last fall's first unity service and at last month's 10th annual Building the Beloved Community Symposium are just two indications that the beloved community-building effort in Macon is gaining significant momentum," said Dr. John Marson Dunaway, professor of French and interdisciplinary studies at Mercer and founder of the Beloved Community Symposium. "Worshipping God in brotherly love is a thrilling reminder that we are all God's children and can draw strength for more effective service in that fellowship."
The University's annual Beloved Community Symposium served as the catalyst for the formation of a network of multiracial clergy in Macon. This group of religious leaders is paired across racial and denominational lines to pursue better collaboration among local churches. Members meet for meals, exchange pulpits and bring their congregations together for community service projects.
The symposium was founded by Dr. Dunaway in 2005 as a way to help the church realize Dr. King's concept of the "beloved community." Throughout the year, organizers work to foster follow-up activities, such as the upcoming worship service, which also include sister-church relationships, pulpit exchanges, partnerships in community development and service, and the formation of action groups for specific issues.
For more information, click here.