Shannon Balawi strives to live each day in a way that honors her son. She and her family will soon have another way to keep Abraham "Abe" Balawi's memory alive: his Mercer University diploma.
Abraham was killed in a car accident in August 2017 while home in Central, South Carolina, for his summer break from Mercer. A computer science major and cross country team member, he would have graduated in May 2020.
"Abraham was intelligent and athletic, but he was also humble, kind and generous," Shannon said. "He was just one of those kids. If you were running a race with him, he never boasted about his time, he just showed up. He loved to run, but he also knew he had a gift."
Abraham was the oldest of Shannon and husband Abdallah's six children, who now range in age from age 8 to post-college. Shannon said her youngest child, Gabriel, was complaining about school while they were in the car one day recently. She began to talk about Abraham and his college education, and it pained her to say that he didn't get to finish. That spurred her to reach out to the President's Office, and a Degree in Memoriam for Abraham was approved May 4.
"The University granted Abraham the Degree in Memoriam to recognize his progress toward his degree in computer science," said Vice Provost Dr. Kelly Reffitt. "The Degree in Memoriam provides his family with a meaningful acknowledgment of Abe's academic achievements at Mercer University."
Abraham cared about everybody, and it showed in his actions. When he went to a car auction at age 16, he ended up picking out a car to give to his sister, Hanan, who was 15 at the time, instead of one for himself, Shannon said. And after winning the 1600-meter run — his favorite track event — at the high school state championship, the first thing he did was put his freshly earned medal around his grandfather's neck, Shannon said.
"He was a guide and a role model to all of my other children. That's why getting this degree is so important," said Shannon, a special education teacher. "I have five other children who have suffered. They've missed their brother. The fact that he will get his degree really means something … to be able to hang that up proudly on our wall and to be able to say, 'Look what Abe accomplished.'"
Academic and athletic scholarships brought Abraham to Mercer, where he ran on the cross country team and was named MVP of the travel team during his freshman year.
"We always talk about Mercer. The colors are always orange and black in everything we do," Shannon said. "I am so honored and so proud to know that, even after Abraham's passing, Mercer still honors Abe. I will showcase his diploma at every event. Abe chose the right school. He did not go to a flashy D1 school; he chose a school that represented him."
At the urging of Abraham's high school coach, Patrick Canterbury, the 1600-meter race at the annual high school county track meet was renamed the Abraham Balawi One Mile Run. That action inspired the Balawi family to establish a scholarship fund that now helps other young runners.
Every summer, the Honor Abe 5K raises money for a $500 scholarship that is awarded to a local student who exhibits the same characteristics that Abraham had. This year's race is June 17, the birthday of Abraham's grandfather.
These events are a way to keep Abraham's name out in the community, and his life continues to inspire others. Shannon said she has had people she's never met before tell her they know Abraham's story, which is a tremendous blessing.
Abraham's kindness gave Shannon and Abdallah the strength to forgive, which has allowed them to continue to talk about their son in a positive way. The Balawis fought to make sure the teen found at fault in the wreck that killed Abraham did not face charges and go to jail. They didn't want his life to be ruined by an accident, or for his parents to lose their son in a different way.
And Shannon uses her experiences to provide advice to other parents who have lost children.
"I live every day in a way to honor Abe. I practice random acts of kindness," Shannon said. "Losing a child is something that no one should have to go through. But with family, faith and friends, you can overcome anything. I feel like that's led me to keep Abe's name out there.
"It's really something … a tragedy that we were able to make our lives better from."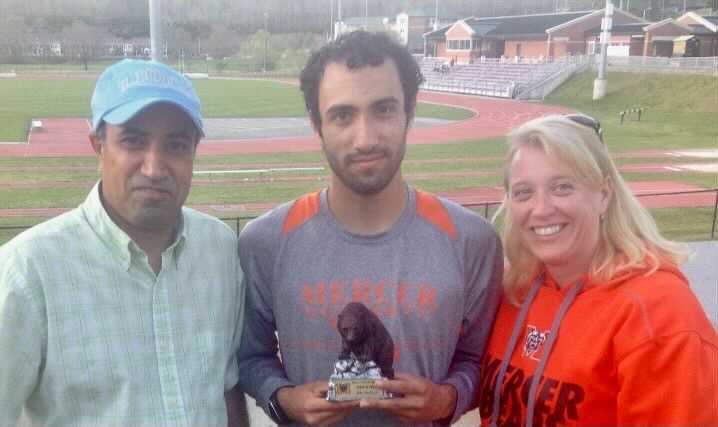 Do you have a story idea or viewpoint you'd like to share with The Den?
Get in touch with us by emailing
den@mercer.edu
or submitting this
online form
.